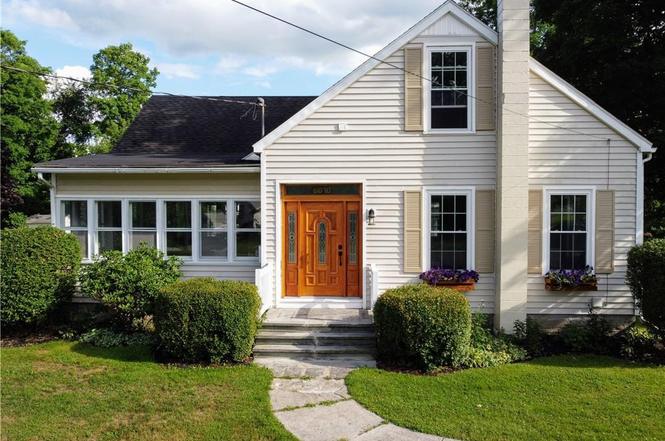 OPEN SAT, 12PM TO 2PM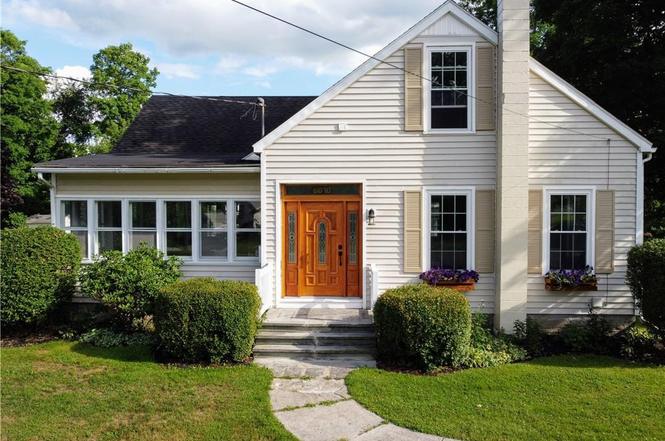 1 of 45
Street View
Saturday, Jul 25 · 12PM – 2PM
30 Year Fixed, 4.653% Interest
Principal and Interest$536
Property Taxes$227
Homeowners' Insurance$35
Home PriceDown PaymentLoan Type30 Year Fixed30 Year Fixed15 Year Fixed5/1 ARM
Searching for mortgage offers.
Interior Features
Bedroom Information

# of Bedrooms (Floor 1): 2
# of Bedrooms (Floor 2): 1
Bathroom Information

# of Baths (Full): 2
# of Floor 1 Baths (Full): 2
Interior Features

Kitchen Equipment/Appliances Included: Dishwasher, Dryer, Microwave, Oven/Range Gas, Refrigerator, Washer
Flooring: Laminate-Some
Attic Description: Partial
Fireplace Information

# of Fireplaces (Artificial): 0
# of Fireplaces (Freestanding): 0
# of Fireplaces (Gas): 0
# of Fireplaces (Not Repto Code): 0
# of Fireplaces (Other): 0
# of Fireplaces (Pellet): 0
# of Fireplaces (Total Calculated): 0
# of Fireplaces (Woodburning): 0
# of Fireplaces (Woodstoves): 0
Room Information

# of Rooms: 8
Kitchen Dining Description: Eat-In, Solid Surface Counter
Basement Description: Full
Additional Rooms: Laundry- 1st Floor
Parking / Garage, Exterior Features, Homeowners Association, School / Neighborhood
Parking Information

Garage Description: Detached
Exterior Features

Roof Description: Asphalt
Additional Exterior Features: Deck
HOA Information

HOA Payment Description: None
School Information

School District Name: Dalton-Nunda (Keshequa)
School Tax: $1,370
Utilities, Taxes / Assessments, Location Details
Utility Information

# of Garage Spaces: 1.0000
Sewer Description: Septic
Heating Fuel Description: Gas
HVAC Type: Baseboard, Hot Water
Water Resources: Well
Water Heater Fuel: Gas
Tax Information

City Village Tax: 0
Annual Special Assessment: 0
Assessed Value: $66,000
Town County Tax: $1,951
Total Taxes: $3,321
Location Details

Village: Not Applicable
Nearest Cross Street: Route 19A
Directions to Property: Route 19A, left on Pike St. 1st house on right.
Property / Lot Details
Property Features

Foundation Description: Block, Stone
Exterior Construction: Vinyl
Driveway Description: Stone/Gravel
Additional Structures: Shed/Storage
Property Information

On Waterfront: No
# of Acres: 0.6215
Age of Building: 176
Sq. Ft. Total: 1741
Year Built Description: Existing
Lot Information

Lot Number: 20
Lot Information: Agricultural District, Neighborhood Street
Lot Dimensions Frontage: 132
Lot Dimensions Depth: 205
Details provided by WNYREIS and may not match the public record. Learn more.
This home is within the Dalton-Nunda Central School District (keshequa).
Showing nearby schools. Please check the school district website to see all schools serving this home.
GreatSchools Rating
226

Students

N/A

5.4 mi

Distance
School data provided by GreatSchools. School service boundaries are intended to be used as reference only. To verify enrollment eligibility for a property, contact the school directly.
Taxable Value
Tax Record
−$746 under list price of $130K
Track this home's value and get nearby sales activity
6610 Pike St is a house in Genesee Falls, NY 14536. This 1,741 square foot house sits on a 0.62 acre lot and features 3 bedrooms and 2 bathrooms. This house has been listed on Redfin since July 23, 2020 and is currently priced at $130,000. This property was built in 1844. Based on Redfin's Genesee Falls data, we estimate the home's value is $129,254, which is 0.6% less than its current list price. Comparable nearby homes include 5664 Lamont Rd, 4253 Fairview St, and 11 Empire St. The closest restaurant is Glen Iris Inn. This address can also be written as 6610 Pike Street, Genesee Falls, New York 14536.
Updated January 2020: By searching, you agree to the Terms of Use, and Privacy Policy.
Copyright: © 2020 Redfin. All rights reserved. Patent pending.
REDFIN and all REDFIN variants, TITLE FORWARD, WALK SCORE, and the R logos, are trademarks of Redfin Corporation, registered or pending in the USPTO.
TREC: Info About Brokerage Services, Consumer Protection Notice
If you are using a screen reader, or having trouble reading this website, please call Redfin Customer Support for help at 1-844-759-7732.
GreatSchools Ratings provided by GreatSchools.org.